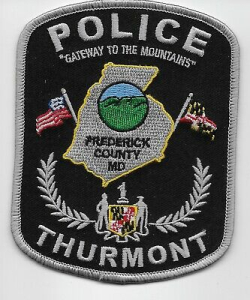 He was arrested on Sunday.
Thurmont, Md. (KM) – Thurmont Police have arrested a suspect in the burglary of a local gas station last year.  . John Joseph Mister, 56, of Hebron, Maryland is charged with one count of 2nd-degree burglary, three counts of 4th-degree burglary, and one count of malicious destruction of property less than $1,000..
On December 4th, 2021, at around 5:30 AM, officers responded to an alarm at "Direct to You Gas Station" at 304 North Church Street for a break-in. Authorities say a suspect tried to get into the business by prying open a window. That person fled prior to the arrival of police, but forgot about the pry bar. .
Thurmont Police say the pry bar and other evidence was collected at the scene, and sent off to the State Police Crime Lab for analysis. Lab personnel determined that fingerprints on the pry bar matched those of a convicted offender.
Mister was arrested on Sunday, February 27th, 2022. .. He's being held without bond.
By Kevin McManus