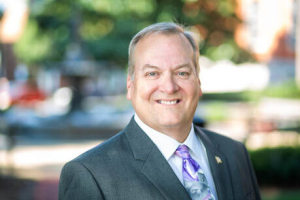 It would provide subsidies so they could purchase coverage for their employees.
Frederick, Md. (KM) – A bill to set up a subsidy program for small businesses and non-profits to provide health insurance to their employees is before the 2022 Maryland General Assembly.
Rick Weldon, whose the President and CEO of the Frederick County Chamber of Commerce and a member of the Maryland Association of Local Chamber of Commerce Executives, testified on Wednesday in support of the legislation before the Senate Finance Committee. He says if this bill passes, it could help small companies attract employees who may be a little reluctant to get back to work. "Having surety that when something happens to you and your health suffers that you can afford to go see a doctor if you have health insurance, makes people's quality of life significantly better,:" he says.
Right now, Weldon says, many small businesses and non-profits cannot afford health insurance. "We're talking about premiums that are around $1,000 a month. Well, that's a huge hunk of change for a small employer to lay out," he says.
Under this bill, if it passes, small businesses and non-profits would apply for health insurance through the Maryland Health Benefit Exchange and would use the subsidies to help pay for coverage.. "Then either pay the premium themselves, or share the premium with employees,:" he says.
Weldon believes it would help these companies attract the workers they need to stay in business. "This could be an incredible way to make a small employer more competitive when it's hard to find workers," he says.
"I think it's going to be a great way to attract people back to work," Weldon continues. "And we know that's an issue right now in Frederick: getting employees to come back after the pandemic. One good way to do that would be to offer an incentive like a health plan.":
Funding for the subsidies would come from federal pass-through funds.
One of the sponsors of this bill in the House of Delegates is Frederick County Delegate Karen Lewis. Young.
By Kevin McManus