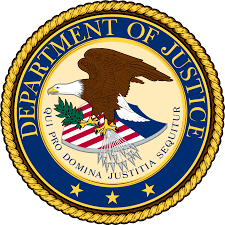 He admitted to possessing child pornography.
Baltimore, Md. (KM) – A Hagerstown man was sentenced on Wednesday in US District Court in Baltimore to more than five years (69-months) in prison for failing to register as a sex offender, and for violating the terms of his supervised released from a previous federal conviction. Lawrence A. Marvitz, 44, was ordered to continue registering as a sex offender when he's released from prison.
The US Attorney's Office for Maryland says on July 13th, 2012, Marvitz was sentenced to one year and a day in federal prison followed by 20-years of supervised release for possession of child pornography. As a condition of his release, he was prohibited from owning or possessing a computer unless he received permission from his probation officer, or if it's job-related.
In May, 2013, Marvitz was released from custody, and his case was transferred to the US Probation Office for the Northern District of West Virginia for supervision. But federal official says he moved from Hagerstown to West Virginia, and did not update his sex offender registration as required by law.
The US Attorney's Office says a probation officer made an unannounced visit to Marvitz's apartment, and noticed he purchased a new computer. Marvitz could not own a new computer unless he notified his probation officer, and was told to contact the monitoring company so new monitoring software could be installed. He also updated his address to sex offender registries in Maryland and West Virginia.
During another visit to Marvitz's residence, federal officials say he told his probation officer that he wiped his old computer clean and sold it to a pawnshop. But the probation officer noticed Marvitz's old laptop and an external had drive were hidden behind a computer desk.
In November, 2019, federal officials obtained a search warrant for Marvitz's apartment, and located 20 electronic devises which were seized. A forensic exam was conducted on his old laptop computer, and it found seven videos and five images depicting prepubescent minors engaged in sexually explicit conduct. These files were downloaded from the internet between January 12th, 2018, and September 30th, 2019.;
The US Attorney's Office says this case was brought about as part of Project Safe Childhood. It's a nationwide effort by the Department of Justice to combat child sexual exploitation and abuse. Led by the US Attorney's Offices and the Criminal Division's Child Exploitation and Obscenity Section, it brings together federal, state and local resources to locate, apprehend and prosecute individual who sexually exploit children, and identify and rescue victims.
By Kevin McManus