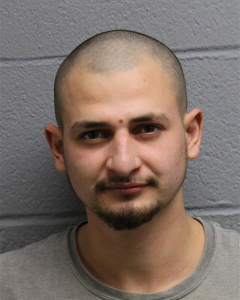 Officials say he burned down his mobile home.
Woodbine, Md. (KM) – A Woodbine man is charged with numerous   offenses, including attempted 1st-degree murder after intentionally setting fire to his home, and the flames spread to another home. Milton Salguero-Vargus, 24, is being held in the Carroll County Detention Center without bond.
The Maryland State Fire Marshal's Office says on Tuesday afternoon, March 1st, fire fighters responded to the Woodbine Village Mobile Home Park in the 5900 block of Woodbine Road for a building fire. Vargus was sitting outside of his home as it burned. He told fire officials that he set his mobile home on fire. He shared it with two other men who were not at home at the time.
The flames spread to a nearby shed and then another mobile home next door. The occupant of that home escaped without injury.
Deputy Fire Marshals responded to the scene to conduct an investigation. They determined the cause of the fire was arson.
In addition to attempted 1st-degree murder, Vargus is also charged with 1st-degree arson, 1st-degree assault, three counts of 1st-degree malicious burning, and reckless endangerment.
By Kevin McManus