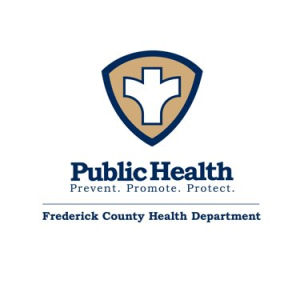 But an FHH doctor says we must not let down our guard.
Frederick, Md. (KM) – Frederick County has been making progress in its battle against COVID-19. According to the Health Department, the positivity rate is 3.83% and the case rate is 10.57 per 100,000 population. The Centers for Disease Control and Prevention's COVED-19 Community Level says the county is rated low.
The Health Department also says 76% of the population is fully vaccinated, and 84.8% have received at least one dose.
"As numbers get better, the natural tendency of the human is to move on, right," says Dr. Kathy Weishaar, the Vice President of Medical Affairs and Chief Medical Officer at Frederick Health Hospital. "But I think we need to continue vaccination efforts. We need to continue to make sure folks are up to date."
Dr. Weishaar said FHH is continuing to keep its tent in operation at the Health Village to provide COVID-19 testing. She spoke during Thursday's meeting of the Frederick County Board of Health meeting.
Councilman Jerry Donald asked Dr, Weishaar if the county should have plans in place in case a new COVID-19 variant comes along. "Just for my two-cents, I think we know of our hospital capacity is, and we see the wave coming, we set numbers,": he said. "So when it does come–if it ever comes–God forbid it comes again–but if it does come, it's automatic." He was referring to when case numbers and the positivity rate reach a certain point where measures need to be taken to curb the virus.
Dr. Weishaar responded. "I think to the extent you're able to set clear expectations and guidelines, I think that's helpful."
Donald said the county needs to be ready just in case a new variant comes along. "I would rather do that now rather than wait for the moment happens like December 29th and go through that,": he said, referring to the meeting where the Board of Health approved a mask mandate due to the spike in COVID-19 cases. "If people don't want to do that, that's fine. That's just my two-cents."
Dr. Weishaar said this pandemic will pass, but COVID-19 will be with us in the future. "I don't think COVID's going to go away. I think it's going end up being endemic," she said. "It's going to be just like the flu. It's going to be something we continue to see."
The Board of Health consists of the County Executive and the County Council, and is chaired by Dr. Barbara Brookmyer, Frederick County's Health Officer.
By Kevin McManus