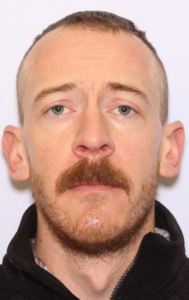 The Frederick County Sheriff's Office is investigating.
Frederick, Md. (KM) – A man reported missing last month has been found dead. The Frederick County Sheriff's Office says the body of Wayne Alan Troxel, 34, was located on Thursday in a wooded area near Penn Shop Road in Mount Airy.
He was last seen on February 25th in the 3800 block of Purdum Drive in Mount Airy. At the time, he was wearing a baseball cap, black Carhart jacket, blue jeans, cowboy boots and carrying a brown overnight bag.
Authorities say they were able to locate Troxel by "pinging" his cell phone. They pinpointed the last location of his cell phone to be near Damascus, Maryland and Penn Shop Road. Search managers with the Sheriff's Office took that information and began plotting a search area. With the help of the Chesapeake Search Dog Organization, the Maryland State Police, and Natural Resources Police, the Sheriff's Office was able to quickly locate Troxel. .
His body has been taken to the State Medical Examiner's Office for an autopsy.
This incident remains under investigation, and anyone who has information which could help is asked to contact the Sheriff's Office at 301-600-1046, and reference case #22-020651.
By Kevin McManus