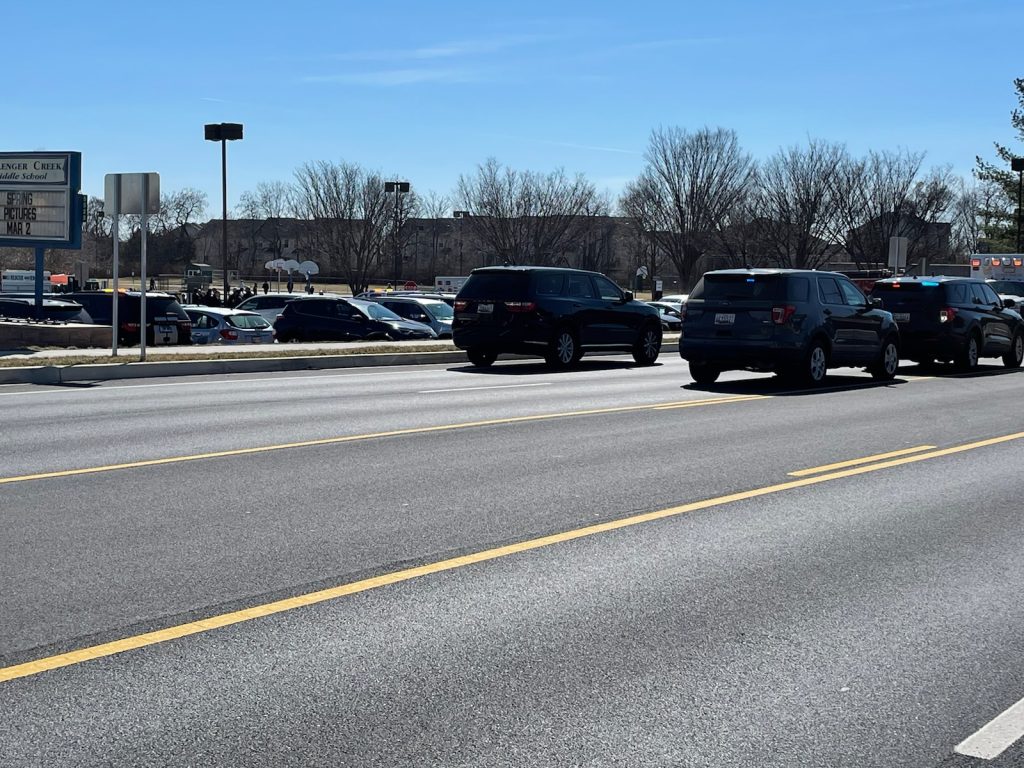 Five students have been taken to the hospital.
Frederick, Md. (NS) – Ballenger Creek Middle School has been evacuated due to an irritant being released in the school.
Frederick County Board of Education President Brad Young said not too many details are currently known.
"My understanding is that an irritant was identified in the school and the school therefore was evacuated and emergency personnel was called in," said Young.
In total five students and one adult were transported to Frederick Health Hospital. Seven other students and one adult were evaluated and refused to go to FHH.