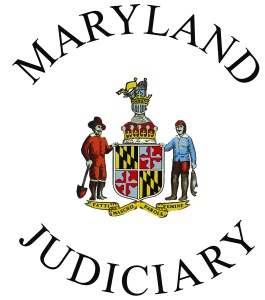 But local District and Circuit Courts may require health measures for employees and visitors.
Annapolis, Md. (KM) – Masks will be voluntary in Maryland courts beginning on Monday. March 7th. The State's Judiciary says that includes judges, court employees and visitors who have been vaccinated against COVID-19. Unvaccinated court employees and visitors to the court houses will still be encouraged to mask up.
Jury trials for criminal and civil cases will also resume on Monday.
This new administrative order was issued by Maryland Court of Appeals Chief Judge Joseph M. Getty.
In a statement, the Maryland Judiciary says the administrative judges in the Distinct and Circuit Courts in each county may require additional health measures in local court houses or other judicial facilities.
Judiciary officials says the courts will continue to follow guidelines issued by the Maryland Department of Health and the US Centers for Disease Control and Prevention to help prevent the spread of COVID-19.
Courts across the state will continue using remote proceedings either by video or telephone.
By Kevin McManus