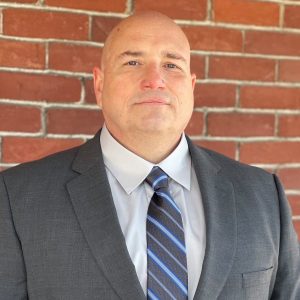 Lieutenant Jim Holsinger runs for Washington County Sheriff to address low morale.
Washington County, Md. (NS) – Washington County Sheriff's Office Lieutenant Jim Holsinger believes the creation of a police accountability board is hurting morale within the deputies… and he wants to make an impact by running for Sheriff.
He said his leadership abilities will come in to play when dealing with the effects of House Bill 670, which creates a police accountability board for the county and repeals the Law Enforcement Officers' Bill of Rights (LEBOR).
"What the LEBOR does is it establishes certain protections during the disciplinary process within the agency, and by removing LEBOR, what the state has essentially done is created a vacuum internally with the agencies," explained Holsinger.
This could have impacts on punitive action taken on police officers.
"To put it very simply, the deputies are going to, and already have developed, a certain level of insecurity and overall unsureness with regard to how things will be handled long-term when something happens," Holsinger said.
He said this will make it harder for police to take decisive action while on duty.
When asked about crime in Hagerstown, Holsinger said the city does have an opioid problem.
"It then relates to other types of criminal behavior. You have property theft, the burglaries, the things that are being done so that opioids can be purchased and the crimes that can occur when people are under the influence of drugs," said Holsinger.
He supports creating programs for inmates to recover from addiction while in prison.
Recruiting is another topic that Holsinger wants to tackle if elected.
"Law enforcement is a job that used to be very popular. When I came to work 28 years ago, there was a lot of people that were applying for the same job I was. Today, we're not seeing that," he said.
Holsinger thinks recruitment has not kept up with the trends of the younger generation of police.
"Technology's a little bit different, job opportunities have changed significantly, and it's important that we now have a strong recruiting program to be able to reach this generation of potential candidates for law enforcement and be able to bring them in and then understand what motivates them once we get them," he explained.
Holsinger wants to be the Sheriff that leads Washington County law enforcement into the future.
This year's general election will be on November 8th.