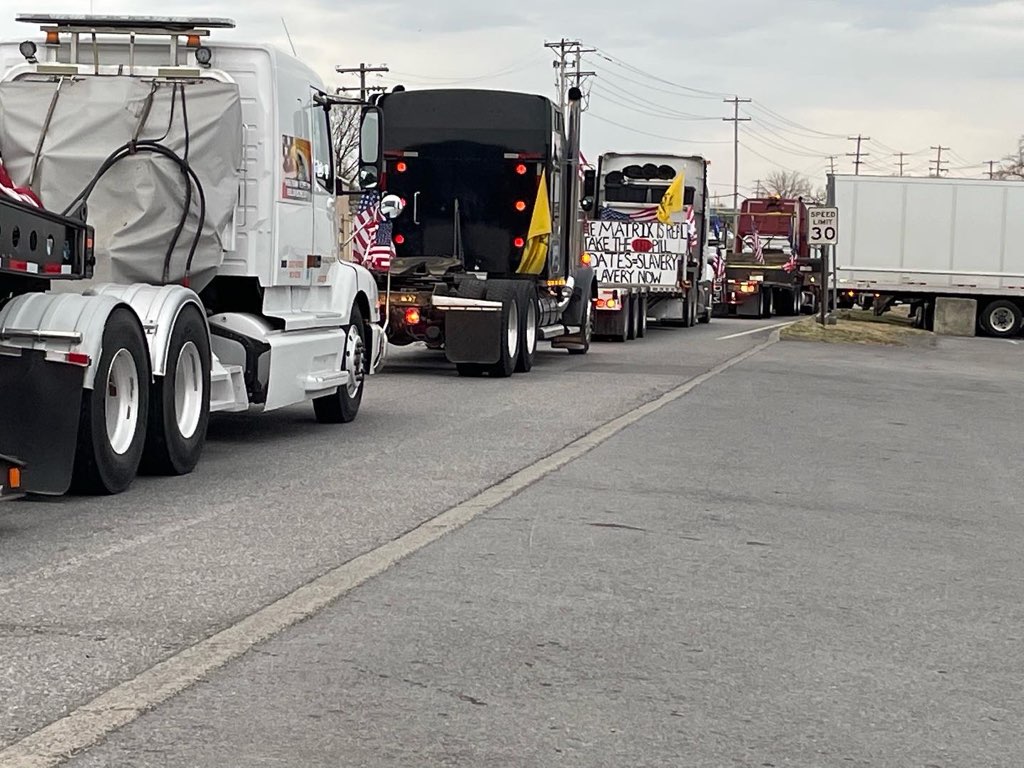 Drivers from all across the country joined the convoy.
Hagerstown, Md. (DG) – Thousands of people from around the country descended upon the Hagerstown Speedway over the weekend to make their voices be heard over things like the COVID-19 restrictions in the country for the past two years.
The group started in Los Angeles and made its way to Washington County on Friday and Saturday.
Joanie Hegg came from Florida and has criticism for the main stream media.
"The main stream media has turned their back on the average American long, long ago… way before this convoy. They're not with us at all. They're out of touch, they have no idea what the American public wants or needs. We're just disappointed that they don't even come out here and try to see our side of it. We're not looking to try to start a fight or anything like that," said Joanie.
Scott Hegg said the group was well received.
"A lot of support. A lot of people with thumbs up. All of the overpasses were loaded with people from all the way from here, all the way around the beltway, and the police were very, very nice and watching out for us," said Scott.
As the vehicles passed through Frederick County, people gathered on overpasses and pulled over on the interstate to cheer the convoy on.
Deputies with the Frederick County Sheriff's deputies blocked highway on-ramps to allow the group to pass through as quickly as possible.