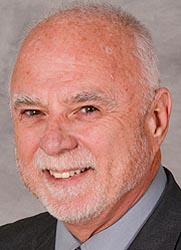 It's already passed the House of Delegates.
Annapolis, Md. (KM) – It looks like Brynleigh's Act could make it out of the 2022 Maryland General Assembly. Frederick County Delegate Ken Kerr, whose sponsoring the bill, says it has passed the House of Delegates, and is before the State Senate.
The legislation would require each public and private school in Maryland to develop a "seizure action plan," which is a written document to prepare for the health care needs of a student diagnosed with a seizure disorder, such as epilepsy. Beginning in the 2022–2023 academic year, county school boards should require each school to have at least two employees who are trained to recognize the signs of a seizure, and know the appropriate steps to take. There must also be staff who can assist with administering seizure rescue medications prescribed to treat this disorder, or assist with vagus nerve stimulation which can help prevent seizures.
Kerr says the personal who could assist if a student has as seizure could be the school nurse, an administrator whose at the school all the time, or a physical education teacher who has some first-aid or other medical training.
"So the teachers would be trained to recognize the symptoms of a seizure and how to immediately respond," he says. "And if there is on the seizure plan for the student some rescue medication or something, the school nurse or some other trained person would be able to administer that."
The legislation was introduced during the past two General Assembly Sessions, but it didn't make it out of the Legislature. Kerr says he's "cautiously optimistic" it will pass this year.
The legislation is named after Brynleigh Shillinger, an Adamstown girl who has epilepsy.
Delegate Kerr has also introduced three bills dealing with cybersecurity, but they are not moving forward. However, he says there is a package of legislation covering cybersecurity. One would provide funding to make sure all state agencies are compliant with at least minimum protocols and procedures when it comes to cybersecurity "And defines the role between the Maryland Department of Emergency Management and Department of Information Technology and jhow they are to respond to a cybersecurity attack on a state agency," he says.
Late last year, there was a ransomeware attack on the Maryland Department of Health.
Kerr also introduced a bill to put measures in place to guard against cyber attacks on essential services such as water, sewer, electricity, and gas and telephone lines. But it did not make it out of this year's General Assembly. "There was some discussion by public utilities who felt that their cybersecurity measures were already in place, and even met or exceeded the state recommendations in that bill." he says.
"It's just going to take a little more time to sort that out to see if that is true," Kerr continues. "And if it is, then everything's already good on that front. If it's not, then we'll go ahead and bring the bill back again next year."
The 2022 Maryland General Assembly adjourns for the year on April 11th at 12-midnight.
By Kevin McManus