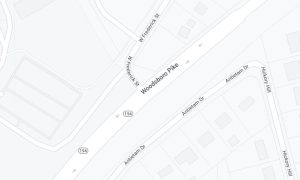 Nikole Morfessis, 15, died from her injuries.
Walkersville, Md. (NS) – An accident in Walkersville that killed a teenage girl today is being investigated by police.
Shortly after 12 p.m., Maryland State Police were sent to Route 194 at West Frederick Street for the report of a pedestrian who had been struck by a tractor trailer.
Investigators determined Nikole Morfessis, 15, from Walkersville was standing on the edge of the northbound lanes of Route 194 roadway looking away from the flow of traffic.
She then stepped out into the road, in the path of a tractor trailer that was traveling northbound and was struck by the side of the truck's trailer.
Morfessis was flown by Medivac to Frederick Health Hospital where she died.
The driver of the tractor trailer remained at the scene. Police say the driver was not speeding or impaired.