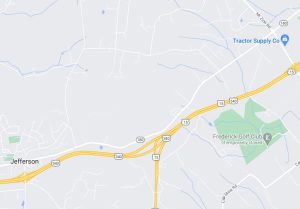 Road work will happen during the day on weekdays between Lander Road and Mount Zion Road.
Frederick, Md. (NS) – Road work is scheduled on Route 180 in Jefferson, Md. beginning May 2, 2022 to improve the road's surface.
Maryland State Highway Administration crews will work from 8 a.m. to 4 p.m. on weekdays on Route 180 between Lander Road/Holter Road and Mount Zion Road to enhance safety by patching potholes and smoothing out the road surface. They will also lay a new layer of asphalt on a three mile section of the road.
A flagging operation will be in use during work hours as there will be a single-lane closure.
Signs, cones, and electronic arrow boards will be in place to alert drivers of the construction zone.
The project is expected to be completed in June.