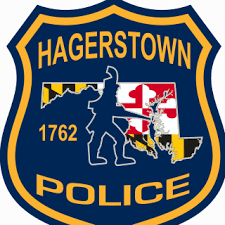 Police are searching for the suspect.
Hagerstown, Md. (KM) – Hagerstown Police are investigating a shooting which left one person injured.
At around 4:35 Thursday afternoon, officers responded to the 600 block of Oak Hill Avenue and found a 43-year-old woman suffering from a gunshot wound to the abdomen. She was transported to Meritus Medical Center for treatment of her injuries which are not considered life-threatening, police say.
Authorities also say their investigation reveals that the victim and the suspect knew each other, and got into a fight inside the common area of an apartment building. That's when the victim was shot.
Police are searching for the suspect. The names of the victim and the suspect are not being released at this time, but police say the victim is a Hagerstown resident..
Anyone who has information on this incident can contact Detective Tony Fleegal at afleegal@hagerstownpd.org, or crimetip@hagerstownpd.org.
By Kevin McManus