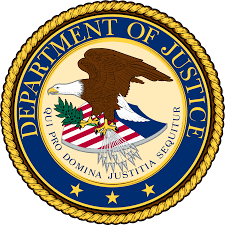 One was Dr. Anthony Fauci.
Greenbelt, Md. (KM) – A plea was entered on Monday by a Snowshoe, West Virginia man for making threats against Dr. Anthony Fauci and other federal officials. Thomas Patrick Connally, 56, pleaded guilty to making threats against Dr. Fauci, the current director of the National Institute of Allergy and Infectious Diseases. He also entered guilty pleas for threatening Dr. Francis Collins, the former director of the National Institutes of Health, and Dr. Rachel Levine, currently an Assistant Secretary of Health for the US Department of Health and Human Services.
The US Attorney's Office for Maryland says the threats, in the form of anonymous e-mails, took place between 2020, and 2021, and had to with the COIVD-19 pandemic.
The threats to Dr. Fauci occurred between December 28th, 2020 and July 25th, 2021. Federal officials says Connally said Dr. Fauci and his family would be "dragged into the streets, beaten to death and set on fire." Dr. Fauci is the Chief Medical Adviser to the President, of the United States, and has been the most well known US Government figure in the fight against the COVID-19 virus.
In his plea agreement, Connally threatened Dr. Collins and his family on April 24th with physical assault and death if he didn't stop speaking about the need for "mandatory " COVID-19 vaccinations. He also said he threatened to retaliate against Dr. Fauci and Collins for performing their official duties, including discussions about testing for COVID-19 and prevention measures.
Federal officials say Connally sent a series of e-mails threatening Dr. Rachel Levine on November 24th, 2020 when she was the Secretary of Health for the state of Pennsylvania.
Other e-mails sent by Connally, according to the US Attorney's Office, include one threatening violence and death to a public health official in Massachusetts, and a series of threatening messages by e-mail to four individuals who worked at religious institutions is in Newark, New Jersey.
Sentencing is scheduled for August 4th, 2022. The US Attorney's Office says Connally could get a maximum of ten years in federal prison.
By Kevin McManus