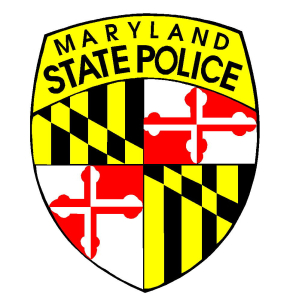 He managed to use a tow truck to lift a motor vehicle off of the driver.
Silver Spring, Md. (KM) – A State Trooper assigned to the Rockville Barrack was able to save the life of a tow truck driver along The Capital Beltway on Monday morning.
At around 10:30 AM, authorities say Trooper Jason Reid was at the scene of a vehicle crash on the ramp of Eastbound Interstate 495 and Colesville Road (US 29) in Silver Spring in Montgomery County. An investigation determined the tow truck driver was moving a Chevrolet  Equinox which was involved the crash on to the bed of the truck. As he was attempting to attach the winch on the vehicle, the Equinox slipped off the back, and fell on top of the tow truck driver.
State Police say Trooper Reid had no previous training in operating that type of equipment but was able use the controls to reposition the truck's bed underneath the front of the Equinox. He then used the rear of the tow truck's bed to lift the Equinox off the driver, and pull him away from the vehicle.
The driver, a 51-year-old man, was taken to Suburban Hospital for treatment of his injuries.
By Kevin McManus