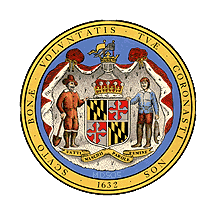 The state had its first heat-related death recently.
Baltimore, Md. (KM) – Summer is on its way, and that means we could be experiencing hot and humid conditions on some days, making it uncomfortable to be outside. Dr. Clifford Mitchell, Director of the Environmental Health Bureau for the Maryland Department of Health, says our bodies are designed to operate at an average temperature of 98.6-degrees. "But when the body temperature gets too high, the machinery in the individual cells stop working, and that causes a whole bunch of problems that can lead to sickness and even death," he says.
Maryland recently reported its first heat-related death of the year. It was a 65-year-old man who died in Baltimore County.
Dr. Mitchell says there are some signs to look out for which may indicate your body temperature is too high. "Even a subtle sign, like you're feeling a little dizzy, you just feel a little disoriented," he says "Sometimes a little sick to your stomach, or if you find that your heart is really racing even with modest effort. Those are all signs that you're not controlling your body temperature."
That's the time, he says, to get out of the heat and into a cool environment. You also need to stay hydrated by drinking plenty of fluids. But health officials say avoid alcohol, caffeine or overly sweetened drinks.
If you must work outside, such as in construction or road work, Dr. Mitchell says it's important to keep your cool. "Frequent cooling breaks; a lot hydration to avoid dehydration, not over exerting yourself. If you've got a task to do, don't try to do it at once. Take in stages and take it slowly," he says.
Let your body adjust itself to the heat. "One of the things that we know that people do is that they accommodate to the hot weather. So it's really important not to just get out there and go max on your effort. But instead work up to it slowly, let your body accommodate to it," says Dr. Mitchell.
During times of intense heat, we're often told to check in on our older neighbors and family members to make sure they are coping with the heat. But Dr. Mitchell says any one at any age is susceptible to heat and humidity. "People who are otherwise young and healthy tend oftentimes to overestimate their own ability to withstand heat." he says.
And make sure not to leave children or pets inside of a car on hot days. "Cars heat up incredibly quickly. So don't be under the impression that by leaving the window open a crack, you've taken care of the problem," he says.
Frederick County and the rest of the state experienced some extremely hot and humid weather in late May and early June. The first day of summer is June 21st.
By Kevin McManus