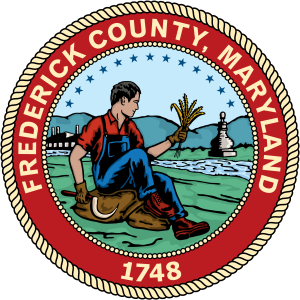 The money would be used to start up a ride sharing service for low and moderate income residents.
Frederick, Md. (KM) – A request to apply for up to $250,000 in Community Development Block Grant funding is before the Frederick County Council. The money is expected to be used to set up a ride sharing program from low and moderate income residents who live in the outlying areas of Frederick County.
It will be operated by a non-profit called Good Works Frederick. "The reason we put this program together was we have learned, in looking at the number of needs assessments around the county, that transportation is a major barrier for many people, particularly when you get out into the hinterlands of north county and Middletown Valley in particular," said Ed Hinde, the Director of Good Works Frederick.
He said the program would consist of volunteer drivers who would take low and moderate income residents who live in the outlying areas and don't have reliable transportation to medical appointments, shopping for food or other needs, attending school or religious services, and meeting with County Workforce Services for job placement.
The County has already set aside $300,000 from Frederick County's American Rescue Plan Act funding toward this program.
During Tuesday's meeting, where this application was discussed, Councilman Phil Dacey had questions about the program. "It seems like partnering with somebody who does this, whether that's Yellow Cab or Uber or Lyft—somebody's whose figured all those kinks rather than building it on our own and trying to figure it out—might be a better approach and help more people," he said.
"Lyft and Uber do not work in rural communities of Emmitsburg, Thurmont, Brunswick, Knoxville, Myersville and Middletown–will maybe a little bit in Middletown,": Ken Oldam, President and CEO of United Way of Frederick County, responded. "Drivers are not incentivized to drive that far to pick up."
The County Council is expected to decide on this grant application next Tuesday. The application is being submitted by Frederick County's Department of Housing and Community Development on behalf of Good Works Frederick. . The deadline is June 15th, 2022.
FCC
In other action, the Council unanimously approved the fiscal year 2023 operating budget for Frederick Community College. The spending plan totals $62,473,610 which is $2,741,149 more, or a 4.4% increase, than fiscal year 2022.
There will be no tuition increase for students. Full time, in-county students will continue to pay $129 per credit. . Out-of-county students will pay $282- per credit, and out-of-state tuition will remain at $382 per credit.
By Kevin McManus