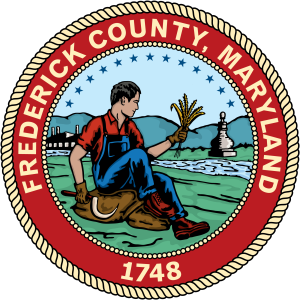 It's located in the northeastern part of the county.
Frederick, Md. (KM) – A stone farm house in the northeastern part of the Frederick County has been added to the local Register of Historic Places. The County Council on Tuesday agreed to place the Clemmont House at 10120 Clemonsville Road on the list.
Amanda Whitmore, Historic Preservation Principal Planner II, says the house is located on a 34-acre tract of land. "The nominated portion of the property encompasses three-acres, and consists of the historic house, smokehouse, springhouse, carriage house, a milk house, a horse barn and a small work shed," she said.
The house was constructed at around 1815 but John Clemson, and was expanded in through the 1860's.
The property was a farm throughout much of t he 19th Century, and enslaved laborers worked at the agricultural operation during that time. "Hired farm hands and enslaved African-Americans often worked alongside one another on many Frederick County farms," she said. "At Clemmont, at least a dozen enslaved people worked to support this farming operation."
Whitmore says this farm house is an example of Frederick County's agriculture heritage. "The property has significant character, interest and value in the development and heritage of the county and is a good representation of economic, social and historic heritage of the county for its association for its settler migration into the county in the 1700's, and establishing and growing agriculture in Frederick County," she says.
The County says there are currently 21 properties listed on the local Register of Historic Places.
By Kevin McManus