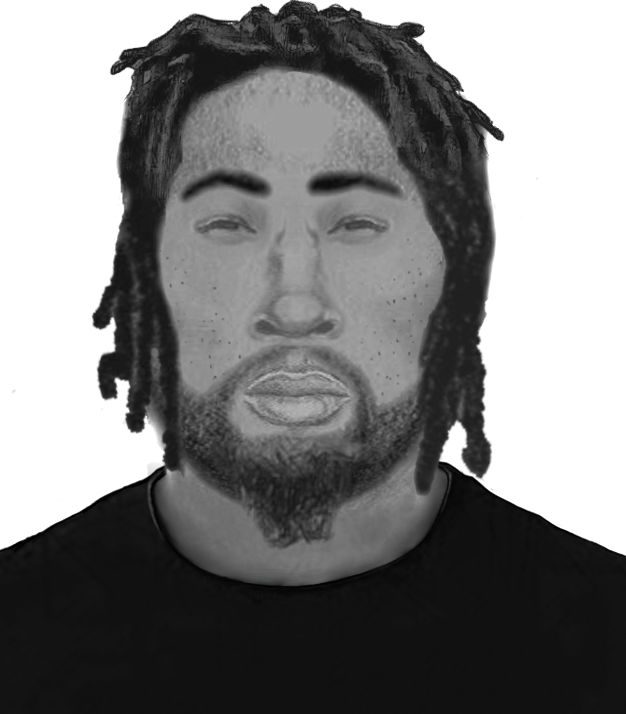 A male juvenile was taken to an area hospital.
Gaithersburg, Md. (KM) – Montgomery County Police continue to investigate a shooting on Tuesday night in Montgomery Village.
Authorities say at 11:30 PM, officers were dispatched to the 18300 block of Lost Knife Circle for reports of a shooting. They found a male juvenile suffering from multiple gunshot wounds. He was transported to an area hospital in critical condition.
Detectives have released a sketch of the suspect who is a Black male with a dark complexion about 20 to 30 years of age. He is described as having a beard and chin-length braids as well as well as a tattoo on his bicep.
If you have information on this individual or the incident itself, you're asked to contact Montgomery County Police. You can call the non-emergency number is 301-279-8000. The 6th District Investigative Section can be contacted at 240-773-5770. Callers can remain anonymous.
By Kevin McManus