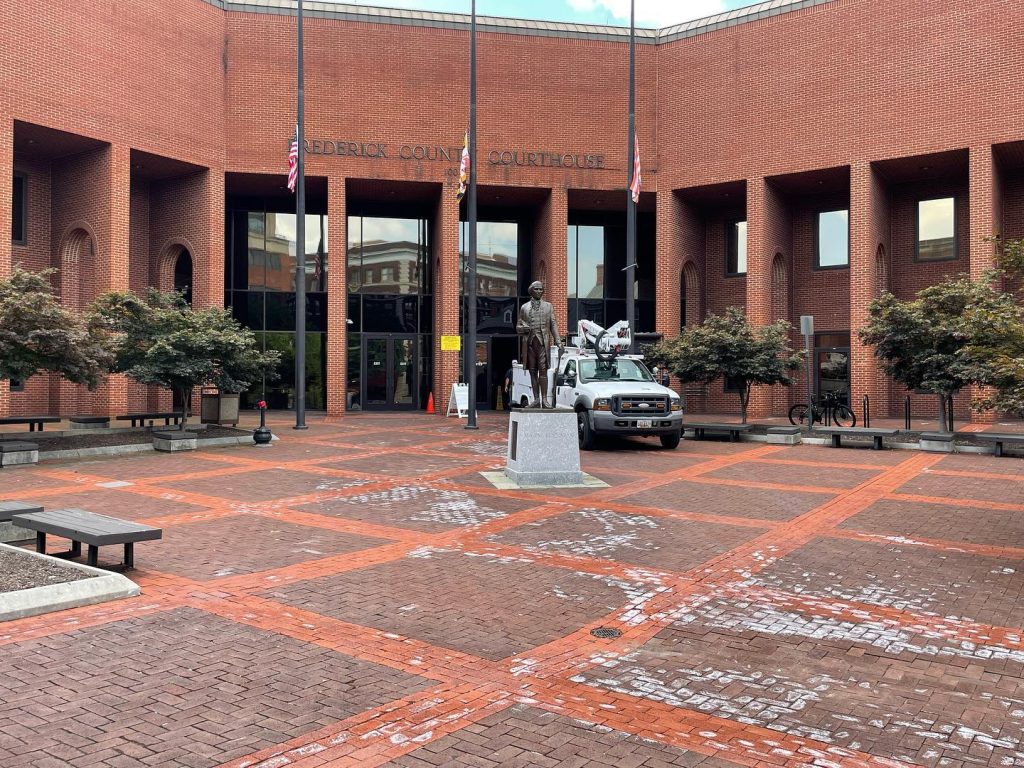 He will also be placed on five years supervised probation after he's released from prison.
Frederick, Md. (KM) – A Frederick man on Tuesday was given 15-years in prison for domestic violence and shooting incidents. . Nazir Rachad Wells, 20, was sentenced for two counts of 1st-degree assault, and one count of 2nd-degree assault for three incidents.
The State's Attorney's Office says one occurred on March 24th, 2021 when Frederick Police responded to the 600 block of West Patrick Street for a domestic incident and a firearms discharge. Authorities found several bullet holes inside the building. They also learned that Wells' girl friend had been strangled two days earlier.
In the second incident, Frederick Police also responded to a park near Taney Avenue and Wilson Place on April 27th, 2021, for a report of a firearms discharge. Witnesses told officers a driver entered the neighborhood and got out of a black Mazda to talk with someone else. The driver also had a bag for him. Then witnesses said they heard multiple gunshots and masked individuals fleeing the area. Police say they determined Wells fired the shots at an individual's vehicle which was struck several times.
On June 30th, 2021, Frederick County Sheriff's Deputies responded to Wade Avenue and Kirkland Drive for the discharge of a firearm. The person who was the victim from the April 27th incident met with deputies at a nearby WaWa store. Authorities say they determined that Wells fired the shots.
Deputies and Frederick Police officers were able to locate Wells the following day and take him into custody. A handgun was found in the bushes where Wells had fled.
Th State's Attorney's Office says the judge imposed a 25-year sentence for Wells with all but 15-years suspended. He must also complete five years of supervised probation after he's released from prison.
By Kevin McManus