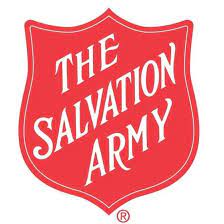 Monetary donations have recently been low.
Frederick, Md. (NS) – WFMD's Christmas Cash For Kids is on the horizon, and the Salvation Army in Frederick is starting to raise donations and assemble volunteers for several holiday events.
Major Kelly English with the Salvation Army said before the Christmas season with the bell ringers and Christmas Cash For Kids, there is a Thanksgiving community giveaway.
"We have folks who come in and cook a fabulous, fabulous Thanksgiving meal, and my understanding is everyone gains 20 pounds," laughed Major English.
He explained that he was impacted as a child by a Christmas gift similar to Christmas Cash For Kids.
"The Salvation Army, when I was growing up, gave me a Tonka truck, and I'm going to tell you I played with that Tonka truck for years, and years, and years. The difference knowing that someone who doesn't know you cares enough that they want to make a Christmas moment special for you," Major English said.
He added that when COVID-19 began, donations to the Salvation Army spiked, but they raised less money as the pandemic went on.
"Here lately, I have to be honest, things have been tight. It's been real tight. We do the most with what we have, but I'll tell you, it has been tighter than we would like for it to be," Major English explained.
He said you can donate or find a time to volunteer online at SalvationArmyPotomac.org