It's a tax credit program which has been around for five years.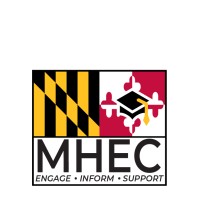 Annapolis, Md (KM) Maryland residents who are burdened by student loan debt can get some relief. State Comptroller Peter Franchot says these persons can apply for the Student Loan Debt Relief Tax Credit Program
He says it's for individuals who have at least $20,000 in undergraduate and graduate student debt, and have $5,000 in outstanding student debt. "This is Maryland's version of some relief for students who have a large  amount of debt, preventing them from buying homes, preventing them opening a small business, preventing them from getting their feet underneath them as far as the economy," he says.
This program, administrated by the Maryland Higher Education Commission, is not going wipe out an applicant's student loan, but it will give them a tax credit of $5,000. Franchot emphasizes it's a tax credit and not a tax deduction. The applicants must also prove they used the full amount of the tax credit to pay down their student loans.
The deadline to apply is September 15th. To qualify, applicants must be a resident of the state  for the 2022 tax years, and file a 2022 income tax return.
Franchot says the program was introduced in 2017. Since that time, more than 40,000 Marylanders have benefited with more than $40-million in tax credits distributed through the program. "Last year alone, there were 9,000 Maryland residents who received over $1,000 each in tax credits," he says.
He says students who attended out-of-state colleges are still eligible, but may not receive as large a tax credit as those who attended Maryland colleges.
For more on this program, call the Maryland Higher Education Commission at 410-767-3300, or 1-800-974-0203., or go on line to https.// mbec.maryland.gov.
By Kevin McManus