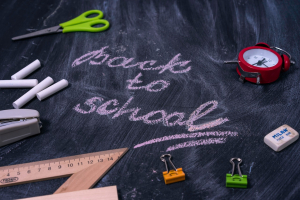 Everyone needs to stay alert and look out for one another.
Frederick, Md. (NS) – School has resumed in Frederick County and Shanteé Felix with the Maryland State Highway Administration said drivers need to be extra careful.
"It's imporant for us to just remind motorists that the roadways are starting to look a lot different than they were in the summer months. Kids are going back to school. So, we want to remind them to follow a number of safety measures, particularly in school zones and neighborhoods," said Felix.
She said that includes stopping for pedestrians, obeying traffic signs, observing the speed limit, and being careful in driveways and parking lots.
"We want to remind parents that it's important for them to set an example for their children, and to always discuss pedestrian safety behaviors with them," Felix added.
She said there are several ways that pedestrians can stay safe.
"We want to encourage them to use sidewalks and marked crosswalks, press the pedestrian signal button, and always stop at the curb, and from there just look left, right, and left again before crossing the street," explained Felix.
Felix said more safety information can be found on ZeroDeathsMD.gov