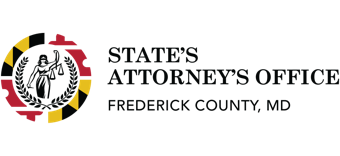 He put blame on the disintegration of the nuclear family.
Frederick, Md. (NS) – When a crime comes before the State's Attorney's Office in Frederick County, it's often related to drugs. That's what State's Attorney Charlie Smith said on WFMD's Four State Focus Show.
He explained that the county does punish drug traffickers more than other counties.
"So, they know maybe, 'I'd rather sell my drugs somewhere else. If I get caught selling drugs, high volumes of drugs in Frederick, I'm going to go to jail for a very long time. I'd rather just take a risk elsewhere. ' So, I think that's probably why we've seen success here in Frederick County as opposed to other jurisdictions," said Smith.
He said the disintegration of the traditional, nuclear family is to blame for many young people who commit crimes.
"We don't have nuclear families or traditional families, and not to say that single parent families can't do the same, they can, but I just think there's this disintigration of the family unit. We have young offenders turning to gangs at earlier ages. It's just difficult," Smith explained.
He added that he advocates for supporting the county's youth so that more kids can have a chance at a successful adulthood.