She was the victim's caregiver.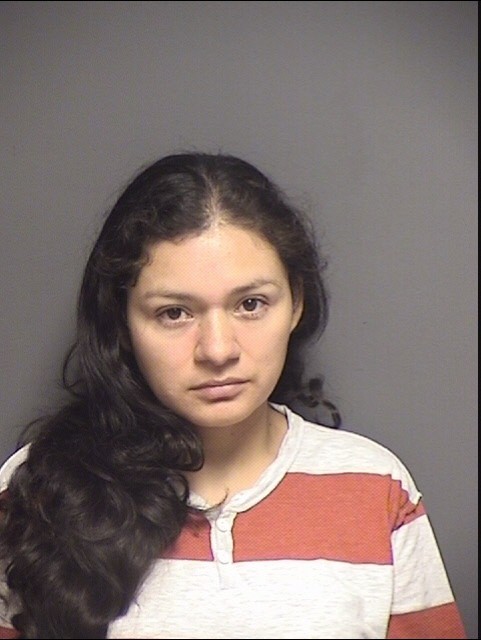 Maria Gloria Vasquez-Mebo
(Photo from Frederick County State's Attorney's Office)
Frederick, Md (KM) A caregiver has been sentenced for the murder of an elderly Frederick woman.
In Circuit Court on Friday morning, Maria Gloria Vasquez-Mebo, 37, was sentenced to life with all but 35 years suspended. She will be put on five years supervised probation after she's released from prison.
Vasquez-Mebo entered a plea on June 9th, 2022 to one count of 1st-degree murder for the death of Dolores Casas Perez-Colon, 81.. The plea agreement included a sentencing range of life with all but 25 to 45 years suspended. The State's Attorney's Office had requested an active sentence of 45 years. The defendant's attorneys were  seeking 25 years.
The State's Attorney's Office says on September 13th, 2020, Frederick Police Officers were dispatched to the 400 block of North Bentz Street for a report of a cardiac arrest. They learned from EMS first responders that Perez-Colon was found on the floor face up, with traumatic injuries to her face. The Chief Medical Examiner's Office conducted and autopsy, and determined the victim died from being struck repeatedly in the head with a rolling pin.
Vasquez-Mebo lived at the residence and was a caregiver to Perez-Colon who was in a wheelchair.
"I am pleased that Ms. Perez-Colon's family can find comfort in knowing this defendant will serve decades behind bars for this heinous crime," says State's Attorney Charlie Smith, in a statement. " Her family has indicated this outcome has provided closure, as it spared them the additional trauma of having to  sit through a difficult and emotional trial.
The State was represented by Chief Assistant Attorney Rebecca Clinton, and Chief Council Joyce King.
By Kevin McManus