That honor will be announced next month.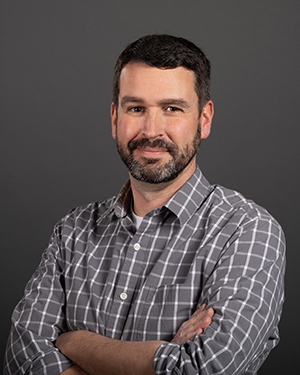 Jonathan Kurtz, TJ High School Music Teacher
(Photo from Frederick County Public Schools)
Frederick, Md (KM) A music teacher at Governor Thomas Johnson High School has been named one of seven finalists for Maryland Teacher of the Year for 2022–2023. Jonathan Kurtz has taught music for 19 years for students from 9th to 12th grade. He also oversees the Academy of Fine Arts which is open to students from all ten comprehensive high schools in the Frederick County Public School System.
"We are thrilled to hear Mr. Kurtz has been named a finalist for Maryland Teacher of the Year," says Frederick County Public School Superintendent Dr. Cheryl Dyson, in a statement. "I know he has been working hard so students can have outstanding experiences this year at the Academy of Fine Arts. This is certainly a well-deserved honor."
Mr. Kurtz was informed he was a finalist during a surprise visit by Dr. Dyson, School System leaders, Governor Thomas Johnson High  Principal Tracey Kibler and Academy of Fine Arts students.
Frederick County Public Schools says part of Mr. Kurtz' s teaching subjects  includes music theory, music history, concert band, jazz band and orchestra.
The State's Teacher of the year will be announced on Thursday, October 6th at 8:00 PM during a 30 minute special on Maryland Public Television.
Th last FCPS teacher to win Maryland Teacher of the Year award was Michelle Shearer during the 2010–2011 academic year, when she taught at Urbana High School. She is currently Project Manager for High  School Innovation and Transformation for the LYNX program at Frederick High, FCPS officials say.
The other sic nominees for teacher of the year are Charles Whittaker of Anne Arundel County Public Schools;   Berol Dewdney of Baltimore City Public Schools; Alicia Amaral Freeman of Baltimore County Public Schools; Ashley Gereli of Harford County Public Schools; Elizabeth McDonald of Washington County Public Schools; and Rebecca Matthews of Wicomico County Public Schools.
By Kevin McManus