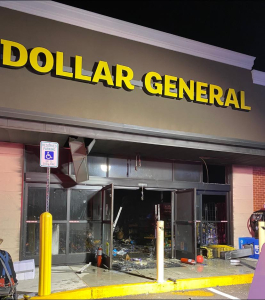 Blaze cause over $2-million in damages
Hampstead,Md. (DG) – A two-alarm fire destroyed the Dollar General Store in Hampstead on Saturday evening, causing $2.5 million in damages.
Just after 5 PM firefighters responded to the Dollar General Store located at 834 South Main Street for reports of a building fire. After arriving on scene, firefighters quickly upgraded the blaze to two alarms, bringing in additional firefighters from Baltimore and Pennsylvania.
It took over 100 firefighters over an hour to bring the flames under control. No one was injured.
The Maryland State Fire Marshal's Office continues to investigate the cause of the fire.