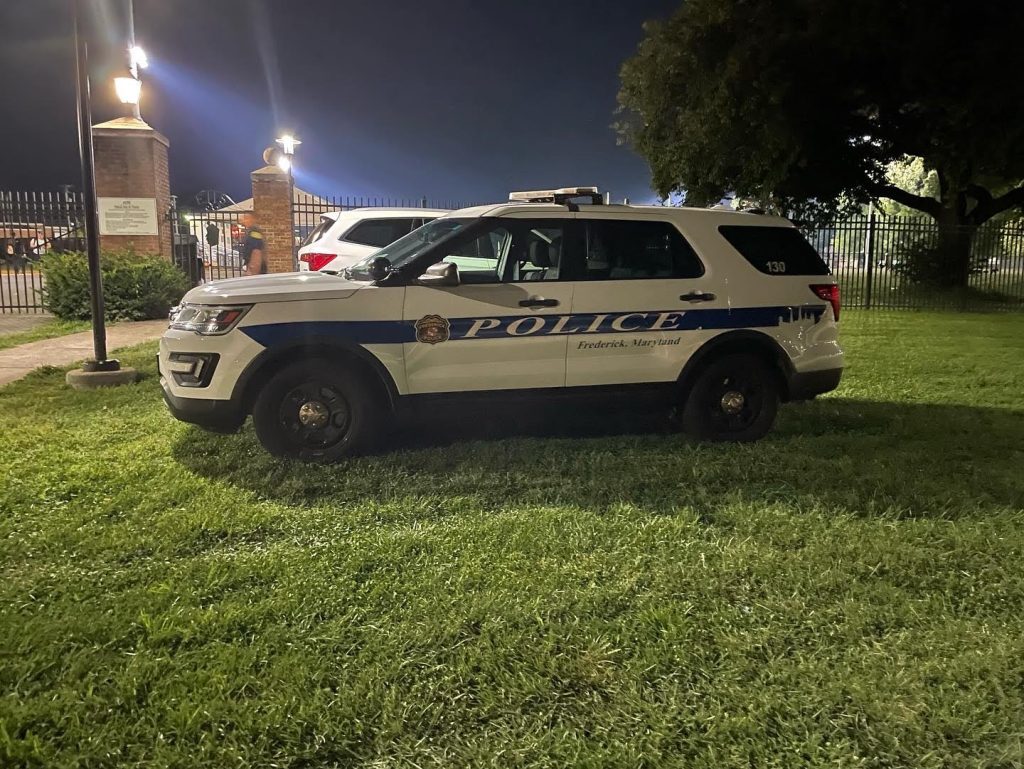 Frederick, MD (RH) Two fights in the stands at Frederick High School during a football game Friday night prompted authorities to pause the contest and clear the stadium.

The incidents occurred during the third quarter of a game between Middletown and Frederick, according to the Frederick County Sheriff's Office. Play was paused with 3:34 remaining in the quarter. The delay lasted about 25 minutes.

"We heard over the headset that something was going on over the hill," Frederick coach Kevin Pirri said after the game. "We just knew we had to clear the field and they told us right away that they just wanted to empty the bleachers."

Police said the fight did not involve players on the field nor was it between FHS and MHS students.

"School administration worked in collaboration with law enforcement partners to ensure the safety and security of the event," the sheriff's office said in a statement.

Pirri said that the coaching staff and the players witnessed people rushing up the hill, away from the field of play, as bystanders were left to wonder what was going on.

"The first thing I saw was [police] lights outside of the stadium with people rushing to see what happened," Pirri added. "I can't say what the initial reports were because there were so many things that were going on at once."

Pirri said it was mass confusion at first and that his top priority was making sure his team was safe.

"We have safety action plans and different things in place for cases like this," he said. "We talk about it each year with each one of our sports teams just in case because you see these reports on TV and you never know what's coming."

The Frederick County Sheriff's Office is investigating the incidents in collaboration with the Frederick County Public Schools. They said appropriate disciplinary action will be taken.