These cases now move to the Circuit Court.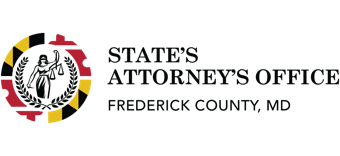 Frederick, Md (KM) Five indictments were returned on Friday by the Frederick County Grand Jury.
The panel charged Christopher Philip Brown, 43, of Odenton with sex abuse of a minor and 4th-degree sex offense for incidents which occurred between December 20th and 31st of 2019.
In another case, Grand Jurors indicted Stefan Gahate, 33, of Frederick on two counts of robbery, three counts of 2nd-degree assault, and one count each of  theft between $100 to $1500 and attempted theft of less than $100 for incidents which occurred between August 23rd and 25th, 2022.
Also indicted was Carlton Bernard Walker, Jr., 55, of Hagerstown, who is charged with possession with intent to distribute fentanyl and Eutylone,   possession with intent to distribute and possession of cocaine, and possession of methamphetamine.  These charges are for an incident which occurred on May 8th, 2021.
Josefat Escarcega Perez, 32, of Frederick was indicted for 1st-degree assault and 2nd-degree assault for an incident which occurred on June 25th, 2021.
The 5th person indicted by the Grand Jury on Friday was Chelsea Ann Kadish, 55, of Frederick. The panel charged her with 2nd-degree child abuse, 1st-degree assault, and two counts of 2nd-degree assaults  for a series of incidents between April 1st, 2022 and July 23rd, 2022.
These indictments move these cases to the Circuit Court where trial dates will be scheduled.
The Frederick County State's Attorney's Office says indictments are charging documents alleging criminal conduct, and all defendants are innocent until proven guilty.
By Kevin McManus