The panel is expected to present a report to the Mayor & Board of Aldermen next summer.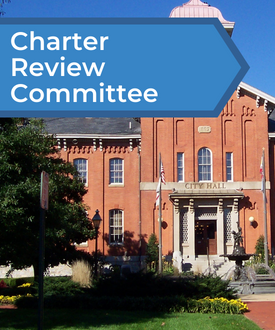 Frederick, Md (KM) Interested citizens are invited to apply for a seat on the City of Frederick Charter Review Committee. An application period began on Tuesday, September 20th and will continue for 30 days after that.
The Mayor will appoint a seven to 11-member panel which will examine the elected officials structure, composition and membership; organizational structure; rules and procedures; compensation and frequency of review.
It's scheduled to produce a final report by next summer which will be presented to the Board of Aldermen. There will be a public hearing and a final round of citizen comment before a vote by the Mayor and Board of Aldermen.
To apply for the Charter Review Committee, send a letter of interest to charterreview@cityoffrederickmd.gov, and share what you would like to bring to the committee.
Officials say they want the committee's membership to reflect the diverse background of  the city, and encourage applicants with backgrounds in but not limited to government affairs, law, business, finances, nonprofit management and public health Applicants must live, work, or own property in the City of Frederick.
For more information, contact Chief of Staff Gayan Sampson at GSampson@cityoffrederickmd.gov.
By Kevin McManus