By Ryan Hedrick
Morning News Express weekdays from 5 – 9 a.m.
A prominent commercial real estate broker believes the Frederick community needs to plan for growth.
Tony "C" Checchia owns Verità Commercial Real Estate (VCRE) in Frederick. He got his start in real estate as a backup plan when he was in college studying law. He worked at Long & Foster and eventually ended up launching VCRE.
Checchia told WFMD that Frederick County has been blessed by geography.
"We are the apex of the triangle," he said. "Baltimore, Washington apex is Frederick County. Frederick County planning and zoning over the decades that I've been in real estate, has experienced what I call ping pong planning."
He explained that the shift between positions of growth and no growth have been overshadowed by political interests.
"All of us are busy in our own worlds and I live and breathe this stuff because I see it inside out. Unfortunately, with this ping pong planning, I have seen inconsistencies in terms of the execution of the plans."
He pointed to the City of Frederick's master plan which includes a road which would start north of Urbana by the overlook and connect to Route 15 north of Biggs Ford Road.
"It's called the North-South Parallel Road," Checchia said. "Frederick County took it out of its master plan now known as the Livable Frederick Plan. So, the city is saying we would really like to see some relief and the county is saying no we don't want that."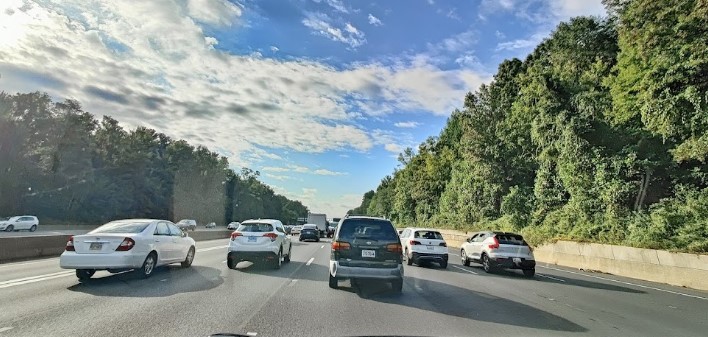 Montgomery County officials launched a similar initiative called the Intercounty Connector (ICC) MD 200, Maryland's first all-electronic toll where tolls are collected at highway speeds.
"Now what we are seeing in [Frederick] County is an extremely conservative and overly protective overlay in the southern region of Frederick County that's going to impact the 270 – Route 80 interchange."
 
Checchia warns that action could prevent Frederick County from ever being able to grow 270 to accommodate today. Currently, the highway is two lanes from Clarksburg into Frederick and into the city via Route 15.
"Are we ever going to see an opportunity for Frederick to capitalize on the economic impact that development could allow for? I think developers and the county could work hand and foot to solve these infrastructure problems."
Listen to the Morning News Express with Ryan Hedrick and Bob Miller weekdays mornings from 5 – 9 a.m. on 930 WFMD Subscribe to the podcast here