But Sheriff's Office says   high numbers of  missing children were reported this year.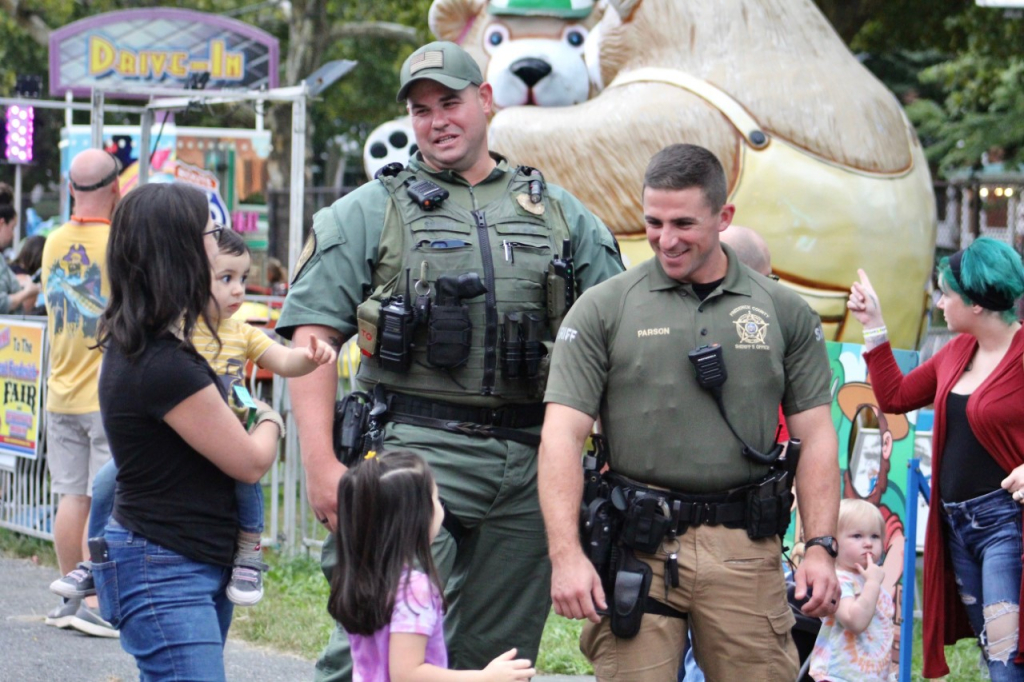 Photo From Frederick County Sheriff's Office
.
Frederick, Md (KM) It's another great year for the Great Frederick Fair with no major incidents. That's according to the Frederick County Sheriff's Office which provided security during the nine-day event.
The agency says deputies responded to 54 calls for service, including 16 missing children; they were all returned to their families without incident. "16 missing children is the highest it's been for some time, and we would like that number to drop at next year's event," says Lt. Jason Deeter, Assistant Patrol Operations Commander with the Frederick County Sheriff's Office.
The Sheriff's Office reminds parents who take their children to large events like the Fair to make sure your kids know mom and dad's phone numbers; and if your child is young enough, put your number on a piece of their clothing or write it down on their arms. Also, dress your child in something that you can easily spot from a distance, such as a brightly colored shirt or hat. In addition, take a quick photo of your children before entering,  or have a current photo on your phone. Finally, arrange a meet-up location should you become separated from your children.
As always, call 911 if you and your children become separated.
During the Fair, deputies also responded to three fights, including the ones of September 17th and the 24th. Charges were issued for the fight on September 17th, and charges are pending for the fight on September 24th, the Sheriff's Office says.  .  .Authorities also handled three disturbances. They also provided assistance to emergency medical services three times, including one where CPR was performed on an individual outside of the Fairgrounds.
By Kevin McManus