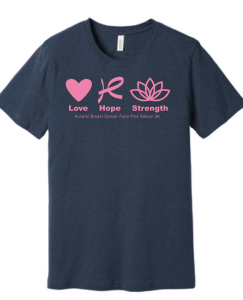 The race is open to anyone.
FREDERICK, Md. (BW)- The Pink Ribbon 5K returns to Hood College on Sunday, Oct. 9.
The event is put on by the Hurwitz Breast Cancer Fund, founded by Patty Hurwitz, a breast cancer survivor.
Hurwitz said that she encourages anyone to come out and support. Walkers and runners are welcome.
Runners will begin the 5K at 8 a.m., followed by a survivors walk at 8:30 a.m. Everyone else participating will start at 9 a.m.
Registration is $35 and is open until the start of the race.
All funds stay in Frederick County and go towards early detection and treatment for breast cancer.
In the past 23 years, Hurwitz's foundation has raised over $2.5 million.