He pleaded guilty on Thursday.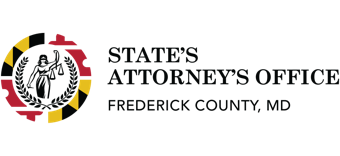 Note: This story contains some graphic details.
Frederick, Md (KM) Sentencing was handed down Thursday to an Ijamsville man in an animal cruelty case. The Frederick County State's Attorney's Office says Jason Paul Havelt, 44, pleaded guilty to three counts of aggravated animal cruelty, one count of possession of a shotgun  with a prior conviction, and one count of possession of a rifle with a prior conviction. Circuit Court Judge Judge Scott Rolle sentenced Havelt to 39 years in prison with all but 12 years to serve. He will also be put on five-years supervised probation with special conditions upon his release.
The Sheriff's Office says it began its investigation in November, 2021, after receiving reports from Animal Control Officers about a man talking with another individual about having sexual relations with a dog. Detectives obtained a search warrant on Havelt's home, and located firearms which he's prohibited from possessing due to a prior conviction of a crime of violence. They also got a search warrant on Havelt's cell phone where they found conversations about the defendant performing sex acts with his German Shepard dog named Zeus. . They also located videos of Havelt performing fellatio on his dog.
The two German Shepherds were removed from the home. They were turned over to the defendant's parents after it was determined they would have a healthy relationship with the dogs.
As part of his five-years supervised probation, the State's Attorney's Office says Havelt will need to comply with certain conditions such as a  psycho-sexual evaluation,   and  mental health evaluation, testing and treatment as directed. He  also must  forfeit any firearms and ammunition, and he cannot own or possess animals. Animal Control is allowed to contact him and make random checks. Havelt must also not be within 100 feet of his parents' home where the dogs are located now. .
By Kevin McManus