His motorcycle collided with a car.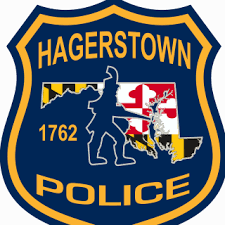 Hagerstown, Md (KM) Hagerstown Police continue to investigate a two-vehicle crash Thursday afternoon which killed a motorcyclist.
At around 3:18 PM, officers and fire and rescue personnel were dispatched to the intersection of the Dual Highway and Edgewood Drive for a motor vehicle crash. They learned that a motorcycle and a Honda sedan collided at the intersection.
Medics began life-saving measures on the motorcyclist, but he was pronounced dead at the scene. He's identified as Luke Garrett Flook, 23, of Williamsport. The driver of the Honda was not injured.
The investigation is ongoing, and anyone who may have witnessed this crash is asked to contact Hagerstown Police They can call 301-790-3700, ext. 330, or send an e-mail to twolfe@hagerstownpd.org.
By Kevin McManus