It was hosted by Rep. David Trone.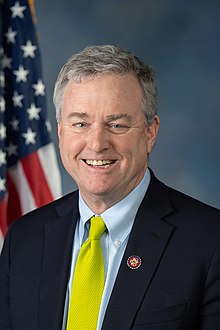 Rep. David Trone
Frederick, Md (KM) Expanding broadband was the topic of a roundtable discussion in Frederick last week. It was hosted by 6th District Representative David Trone, who spoke with state and local officials, and April McClain-Delaney, the Deputy Assistant Secretary of Commerce and Communications and Information at the National Telecommunications and Information Administration (NTIA).
In November, 2021, President Biden signed into law the Infrastructure Investment and Jobs Act which provides $65-billion to expand internet access in areas of the country where it's unavailable. Trone says Maryland is expected to get $100-million to expand broadband.
Currently, 11-percent of households in Maryland don't have access to high  speed, reliable internet, and Trone says it's  mostly in rural areas. "Broadband is going to be a game changer, Emmitsburg, Thurmont, all our  rural areas. It's going to make farming so much better and more efficient," he said.
But before the service is available, Trone says the infrastructure needs to be constructed. "One thing we've got to do is to create the workforce out of Frederick Community College. And they've already got a programs on it. So we've got to work with business to see how many jobs they're going to be needing. It will be a lot of jobs; well paying jobs," he says.
Those jobs include laying the fiber and other tasks.
Trone says Maryland will be receiving money to help create this broadband network, and the money must be spent wisely. "We're going to set up a couple of people in our office to really quarterback this," he says. "It's literally going to be hundreds of millions of dollars coming to western Maryland and Maryland, and we've got to get this right   We got to get this money, and getting broadband up and running is so big for our community."
The roundtable discussion occurred on Tuesday, October 11th following a tour of a local Boys and Girls Club.
By Kevin McManus