They've given themselves a deadline of Oct. 31st.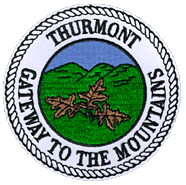 Thurmont, Md (KM) A citizens group called Envision Thurmont  has been collecting signatures to put the  Simmers Farm annexation on a referendum ballot.
In September, the Town Commissioners and the Mayor voted in favor of incorporating   16.7 acres of farmland into the town. Plans are to construct housing units on the site. "We don't feel it's a good fit in the location where they have it and  for the amount of units to be built there," says Bob Lookingbill with Envision Thurmont. "Right  now, they're  talking about roughly 195 to 200 units."
The property is located along Apples Church Road and Eyler Road  in the northern part of the town.
Lookingbill says this development could put a strain on the town's sewer system. "Our sewer plant is on the other side of town. This development would be more or less in a hole where you'd have to pump the sewer up  to get it to go downhill to run to the sewer plant out on Moser Road," he says.
"We're a little concerned about the amount of water that it might take,": Lookingbill continues. "You're going to probably look to add–if you fill it up–close to 1,000 people, and that's putting a pretty good strain on our facilities there."
Lookingbill, who is part of the Thurmont Ambulance Company, says adding that development with 1,000 housing units could make it more difficult for medics to answer calls. He says right now there are three ambulances and a medic unit stationed in Thurmont. ""Quite often, the ambulance company gets back-to-back calls. So you might have three calls for all three ambulances within an hour. If you add another 1,000,  you're really looking to have some real problems," he said.
During a recent Town Commissioners meeting, Envision Thurmont came under fire. One of the board members, Bill  Buehrer, said that the town had been working on this annexation for years, and no one showed up at a Planning and Zonng Commission meeting to speak.  . Lookingbill, who is a former Town Commissioner, responded there was "packed house" at a  Town Commissioners meeting either a week before the vote, or the night of the vote. "And people  that spoke were very vocal that they did not want this to happen," he said.
During their  September 20th meeting, Commissioners Buehrer and Wayne Hooper voted in favor of the annexation, while Commissioners Bill Blakeslee and Wes Hamrick voted against. Mayor John Kinnaird broke tie by voting in favor.
With all this opposition to the annexation, Lookingbill says it's the duty of the town's elected officials to listen to the citizens, and do what's i in their best interests. "In this case, two of the Commissioners did. Two other Commissioners didn't, and the Mayor broke the tie so he evidently didn't hear it either."
Daniel Cross, who runs Cross and Company based in Frederick,  wants to develop the property, and he's criticized opponents of the annexation. "I saw he calls us NIMBY"s, not in my backyard. Well, the problem with that is we're getting signatures from the whole town. So it's not necessarily in my backyard from Apples Church Road. Its not in my backyard from the whole town,": he says.
He says right now, Envision Thurmont has collected over 600 signatures  on a petition to get this annexation on a referendum for the voters to decide. "Our goal is 1,050, and that would allow any toss outs that the town might have," he says.
The deadline is November 4th, but Lookingbill says Envision Thurmont has its own deadline of October 31st.
Any Thurmont resident who would like to sign the petition can call 240-285-8833 for more information, or send an e-mail to [email protected]. Lookingbill says you can also come to the pavilion at Thurmont Community Park on Saturday, October 22nd from 9:00- AM to 2:00 PM where you can place your signature on the petition.
By Kevin McManus
By Kevin McManus