Governor's Office says filming will take place all over the state.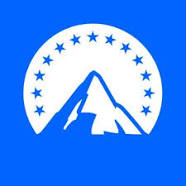 Baltimore, Md (KM) It's expected to be lights, camera, action. . The Governors' Office says the new Paramount Plus  original series "Lioness" will be filmed in Maryland.
It's based on a real-life CIA program that follows Cruz Manuelos,  who is described as "rough around the edges" but "passionate" young marine who has  been recruited to join the Lioness Engagement Team to help bring down a terrorist organization from within.
Filming is expected to take place throughout the state in the Baltimore and Washington DC suburbs, western Maryland and the Eastern Shore.
State officials expect the filming will have a significant economic impact in Maryland, much like the final season of "House of Cards" on Netflix. The production of "House of Cards" hired more than 1,600 Marylanders  and purchased or rented goods and services from 1,700 Maryland businesses. That had an economic impact that exceeded $100-million.
By Kevin McManus