She's charged with assault on a police officer, traffic offenses.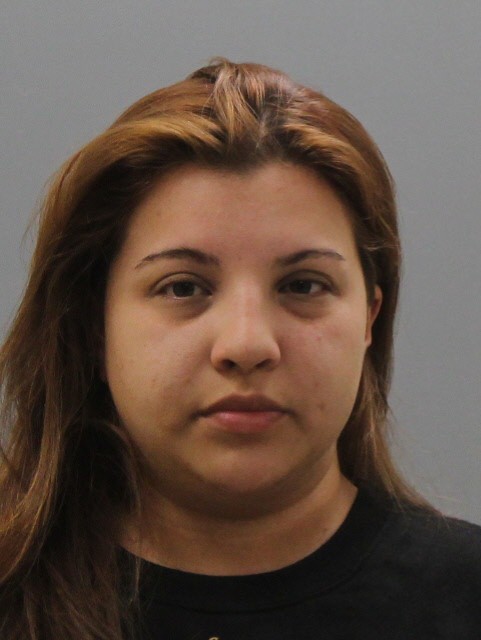 Diane Turecky
Frederick, Md (KM) The Frederick County Sheriff's Office has charged a Middletown woman following a vehicle chase. . Diane Turecky, 28, was taken into custody, charged with 1st-degree assault on a law enforcement officer, 2nd-degree assault, fleeing and eluding police, exceeding the maximum speed, negligent driving, reckless driving, two counts of failure to obey a traffic device, unsafe lane change and failure to stop  at a steady circular red signal.
At around 9:15 Tuesday evening, a deputy pulled over Turecky along Interstate 70 for speeding, not having a license plate and driving erratically. During the traffic stop, the Sheriff's Office says Turecky got out of her vehicle. She was told to get back inside. A second deputy arrived on the  scene, and she got back into her car.
She also refused to accept citations issued by the deputies and became argumentative, according to the Sheriff's Office. . They placed the documents on her dashboard and told her she was free to leave. The deputies left the scene.
While traveling along I-70, the deputies say they saw Turecky approaching their cars at a high rate of speed with the  high beams on. Authorities say she tried to run one of deputies off the road, and attempted to get in front of the other deputy's vehicle, braking and swerving  to get him to hit her vehicle with his.  .
The two deputies put on their lights, and tried to stop Turecky. She fled the scene and a vehicle chase began. The Sheriff's Office sys Turecky got off I-70 and entered the parking lot if the Cracker Barrel on Buckeystown Pike.
Other deputies came to the scene to assist, but Turecky still refused to get out of her car. She eventually complied and got out of her vehicle. She was taken into custody and transported to the Adult Detention Center.
By Kevin McManus