One is Long Shots in Frederick.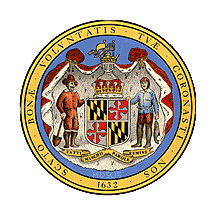 Baltimore, Md (KM) Mobile sports wagering could be on its way to Maryland. On Thursday, the Maryland Lottery and Gaming Control Commission approved the qualifications of 11 entities in the state to operate mobile  sports wagering. One of them was Long Shots at the Clarion Inn in Frederick. "Long Shots has a physical location in Frederick that is preparing to open, and they were  found qualified today for another retail location in Hagerstown," says Lottery spokesman Seth Elkin.
That location in Hagerstown was found qualified for a license to operate a Class B sportsbook facility. Long Shots in Frederick is one of 17 entities designated in the sports wagering law to operate retail sportsbooks.
Elkin says the 11 entities were asking for a license to offer mobile sports wagering where residents would place bets trough their  mobile phones or their computers. They have already met the qualifications of the Maryland Lottery and Gaming Control Commission. "Our qualification process looks at the criminal and financial background histories of the owners of the businesses," Elkin said. "We want to make sure they have the integrity and financial stability that the state requires in order to give them licenses."
The entities have already cleared that hurdle. The next step is the Sports Wagering Application Review Commission. "SWARC looks at the suitability of the business. They're looking at their business plan, their marketing plan. They're looking at the sportsbook operator that they're going to paired up to run their sportsbook. And they're looking at whether awarding the license would be in the public interest," Elkin says.
SWARC will also decide if these entities can receive a license to operate a mobile sports wagering operation. As that process is taking place, Elkin says the state will be working with these companies to get them ready. "Our staff is already hard at work with these 11 businesses to make sure they are fulfilling all the requirements they need to fulfill in order to be given the clearance to open," he says.
Elkin says the hope is that mobile sports wagering will be up and running in Maryland  by the end of the year.
He acknowledges mobile sports wagering is something new for Maryland. "We're excited to get this started. And we know everybody is very eager, particularly for mobile wagering, because of the convenience of it. We're eager to get it started as well. So everybody here is working very hard to make that happen," says Elkin.
By Kevin McManus