It's for her actions earlier this year assisting a Brunswick Police Officer.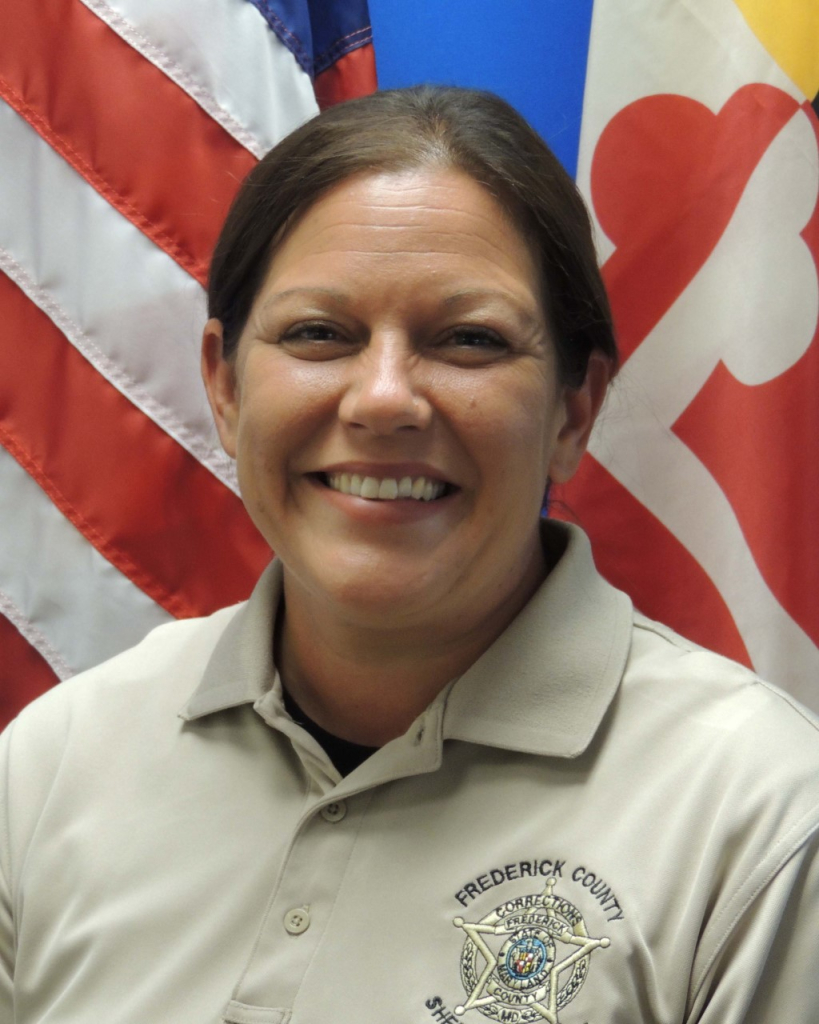 Correctional Officer Amy Cunningham (Photo from Frederick County Sheriff's Office)
Frederick, Md (KM) Some special recognition is coming to a correctional officer at the Frederick County Adult Detention Center. The Sheriff's Office says Amy Cunningham is being honored for providing assistance to a Brunswick Police Officer who was struggling with a suspect.
On March 8th, 2022, Cunningham,  who was off duty,  was driving her children to school when she saw the officer in a physical altercation with the suspect on the side of the road. She stopped her car, and told her kids to stay down. She got out of the car, and helped the officer gain control of the situation, not knowing whether the suspect was armed. . Cunningham stayed on the scene until other officers arrived.
The Sheriff's Office says Cunningham will receive  a 2023 Merit Award during the American Correctional Association's Winter Conference in Orlando, Florida on January 27th, 2023
"I am extremely proud of the actions of Correctional Officer Amy Cunningham in reacting quickly and instinctively   to assist  the Brunswick Police Officer struggling with the individual along the road," said Sheriff Chuck Jenkins, in a statement. "Her actions demonstrate a real respect for her fellow law enforcement officers and dedication to the safety of the public . What she did truly reflects the type of  outstanding employee and person she is." .
By Kevin McManus