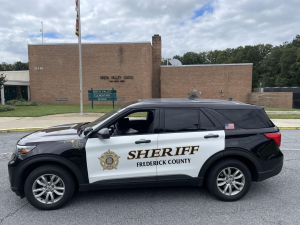 School is now secure-students are safe
Frederick, Md. (DG) – A teacher at Green Valley Elementary School in Frederick County, MD. had someone call police to report multiple stabbings at the school, and then removed students from the building.
The Frederick County Sheriff's Office responded to the school at approximately 12:24 after receiving a call about multiple stabbings. The person who made the call, was told by a teacher to make the call.
Deputies quickly determined that no stabbings had occurred. Further investigation revealed the teacher took
27 students through the woods and to a local cafe.
The school was initially put on a lockdown status.  The building was later moved to a hold status.
The school is now secure, and dismissal will take place as normal.
Stay tuned to WFMD News for the latest on this developing story.