Teacher was taken into custody, but not in handcuffs.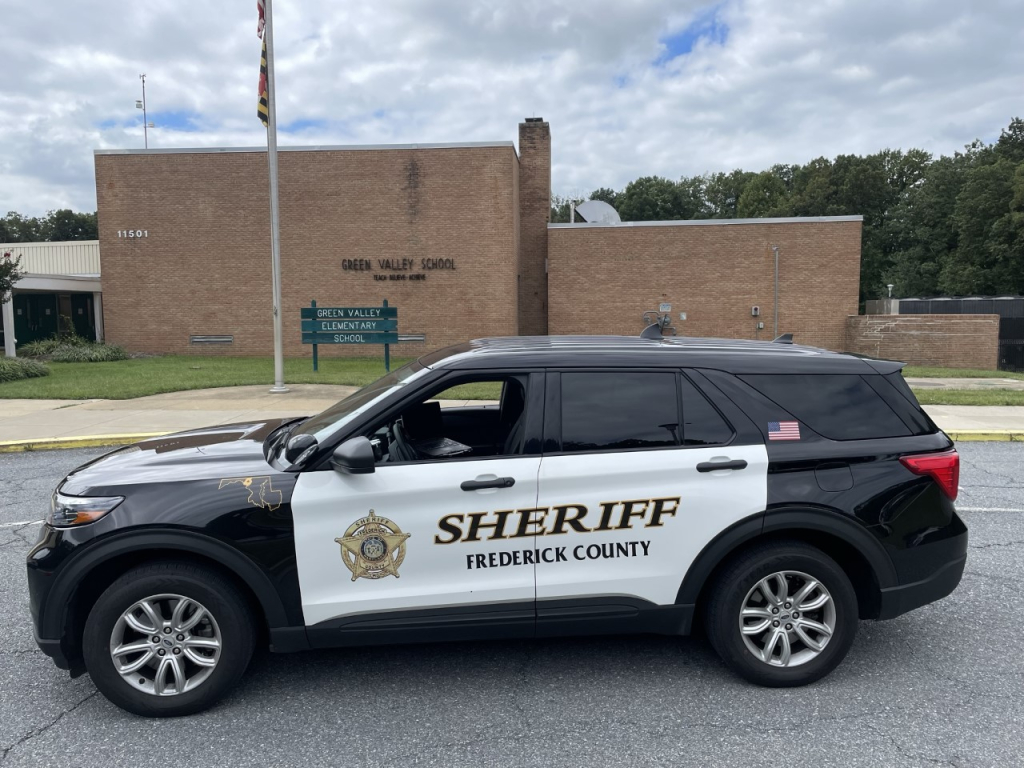 Monrovia, Md (KM) The teacher at the center of Thursday's incident at Green Valley Elementary School was taken to Frederick Health Hospital  for an evaluation. The Frederick County Sheriff's Office says it's consulting with the State's Attorney's Office to determine if charges will be filed.
Just before 12:30 PM, deputies responded to the school after receiving reports of multiple stabbings. After they arrived, they  determined no one had been stabbed.
The Sheriff's Office says earlier in the day, the teacher had tried to contact the school administration using her school-issued walkie-talkie, and asked if she could take her 27 students outside for class. She received no response, and felt the school was eerily quiet.
As part of her teaching in emergency management procedures of avoid, deny and defend tactics, the teacher took the children out of the school building through a wooded area to the Buzz café at 11801 Fingerboard Road.. During their walk through the woods to the café, the teacher told her students to remove any bright colored clothing or accessories;   she also took off her own brightly colored  shirt to avoid detection.
While at the Buzz café, she asked an employee to call 911  and report the multiple stabbings. Deputies responded to both locations and secured the scene.
Green Valley Elementary School went into a "lockdown" status after receiving notification about the stabbings.  . At around 1:35 PM, the students at the Buzz café were bused back to Green Valley Elementary where an accountability check was conducted. The school then went into a "hold" status where students were told to clear the hallways, and then to a "secure" status. That means students and will do business as usual, and school officials will make sure all the doors are locked.
At about 2:00 PM, parents with children  in the school were allowed to pick up their kids  early. All of the other students left the school at the regular dismissal time.
Deputies took the teacher into custody, but she was not handcuffed.
Earlier  in the day of Friday, Sheriff's Deputies,  School System Administrators and Green Valley Elementary staff held a meeting for the families of the 27 students.  Also, the School System sent out a Find Out First message to all Green Valley Elementary School parents, outlining the morning meeting, and the steps are being taken to provide support, including mental health staff at the school on Friday and next week to work with students or staff members who need support.
The Sheriff's Office and the School System are conducting a joint investigation.
By Kevin McManus