She claims he   abused her.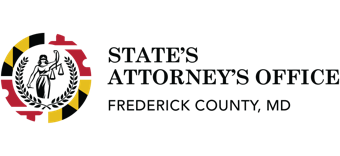 Frederick, Md (KM) Sentencing is expected to take place next year for Knoxville woman who shot and killed her fiancé more than two years ago. Michelle Handorf, 39, pleaded guilty on Wednesday to voluntary manslaughter and the use of a firearm in the commission of a crime of violence.
She had been charged with 1st- and 2nd-degree murder. . "After we dove deep into this case, we determined it was a manslaughter as opposed to a murder," says State's Attorney Charlie Smith. "She did have a claim of an imperfect self-defense. It was a domestic violence battery situation."
Handorf was arrested on January 28th, 2020, after she called 911 to say she shot her fiancé, Wesley Alan Gibson. The two lived at at home in the 3800 block of South Mountain Road.
According to charging documents, Handorf told investigators Gibson  had been physically abusing her for the past few days, including slapping her, pulling her hair, crushing out a cigarette in her hand, grabbing her by the throat and threatening to kill her.
Handorf  told investigators she found a handgun Gibson kept in the bedroom. She said he "had that crazy look in his eye," and thought  he was going to kill her. She shot Gibson and he stumbled to the floor
The couple's  two children were  in the home at the time. They were not hurt.
"It's a tough case for us. You have someone who obviously–based upon our investigation–was beaten several times by this man, burned with cigarettes, etc," says Smith.  . "But she did take the law into her own hands, so to speak, shot him and killed him."
And Smith says Handorf should be punished for what she did. "We are seeking the maximum under the voluntary manslaughter which is ten years. We're seeking another five for the commission of a crime of violence using a handgun," he says.
Sentencing is expected to take place on January 17th, 2023.
By Kevin McManus