A large portion of the funds will be used to install turf fields at four county high schools.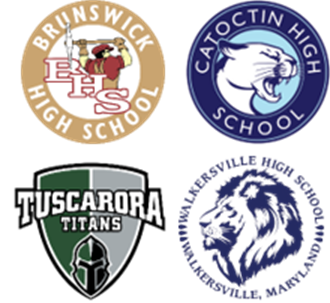 Frederick, Md (KM) Frederick County is receiving an additional $10 million in state school construction funding. That announcement was made Thursday morning by County Executive Jan Gardner during her public information briefing. "Of the total $10-million, approximately $7.8-million of the grant funding will be used to install turf stadium fields at four high schools that do not currently have turf fields. That's Tuscarora High School, Brunswick High School, Walkersville High School and Catoctin High School,": she said.
The new turf fields are expected to be installed by next summer. "Artificial turf fields provide a consistent service for athletic events. Their long term durability and excellent performance in inclement weather helps the school system spend less on ongoing maintenance and allows more frequent use both by school teams and community groups," she says.
Middletown High was the first school to receive a turf filed about 15 years ago. But installing them at other schools has been slow. Board of Education President Brad Young said this has put some sports teams at a disadvantage. "Some of our teams have had to pay money to rent turf fields at Utica and some of the other parks to have practice time. Some of the home games have had to transferred to other schools," he says.
Dr. Paul Lebo, the School System's Chief Operating Officer, says planning has begun on these projects. "We are also under design already for our Tuscarora High School field. So we already have contract vehicles in place. We've already begun some of our initial engineering work associated with that project. So we have plans in place and we'll be able to seamlessly move in with the remaining three projects at Walkersville, Brunswick and Catoctin," he says.
Gardner says the remaining $2.2-million from that grant will be used for the limited renovations taking place at Thurmont Elementary School "This limited renovation project focused on academic areas of the building, including adding 115 new seats. .. Walls were put in place to enclose former open classrooms all without increasing the square footage of the building," she says.
The project also included an upgrade to the school's lighting, electrical and plumbing systems, and modernization of the fire safety and communications systems. Gardner says work on the school took place last summer, and will continue next summer.
The funding for these projects came from the Built to Learn Act passed by the General Assembly in 2920 which has sped up the allocation of state funds for construction projects in Frederick County, including a new Waverly Elementary School which opened in August. The county says this legislation also helped move up other local school projects, including a new Brunswick Elementary School which will open next year. The others projects are Valley Elementary School in Jefferson, and Green Valley Elementary School in Monrovia.
By Kevin McManus