It provides services for military veterans who are having difficulty adjusting to civilian life.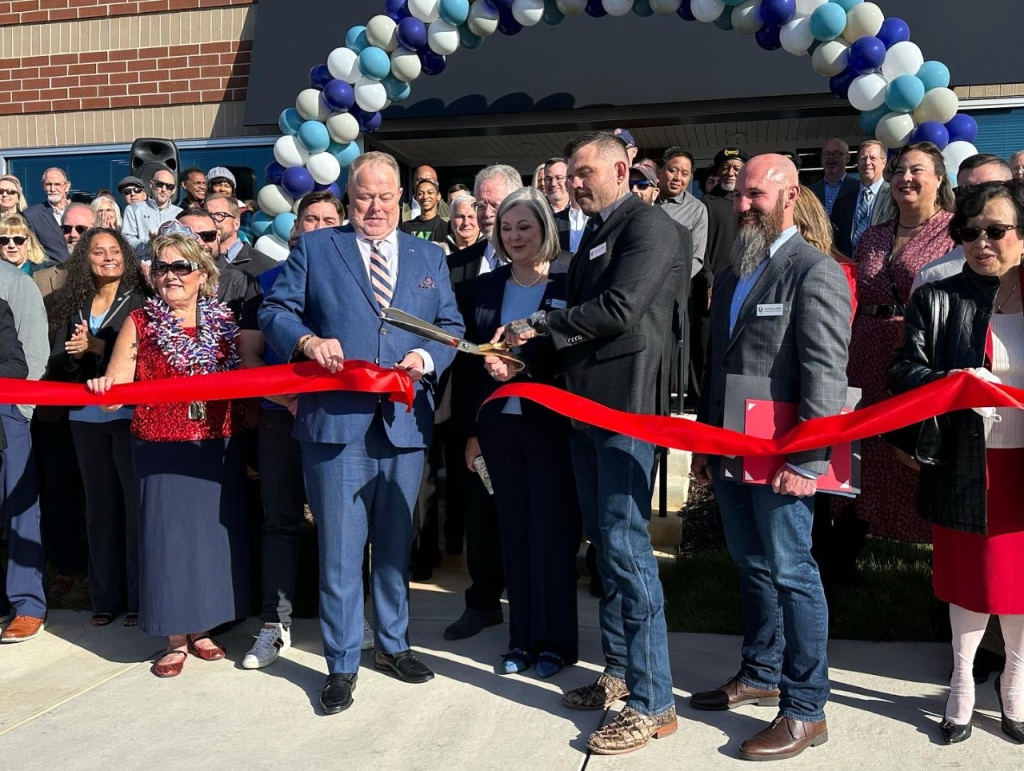 Ribbon Cutting at the Platoon Veterans Services Center
Frederick, Md (KM) The Platoon Veteran  Services Center at 1750 Monocacy Boulevard is now open. A ribbon cutting was held on Thursday for the 13,000 square-foot facility .
Rick Weldon, who is President of the local Chamber of Commerce, and a Navy veteran, says it can be difficult for those leaving military service to adjust to life as  civilians. "They separated from active duty, they lose all that support.; and they go off into the world to fight those challenges alone. Here in Frederick County, they're not going to have to worry about that."
According to its website, the center will provide veterans with counseling and access to mental health services; career coaching and employment services; assistance in navigating the myriad of veterans benefits; and recreation. Representatives from the Maryland Department of Veterans Affairs, and the Veterans Hospital in Martinsburg, West Virginia will be at the center.
One of the founders of the Platoon Veteran Services Center is Platoon 22, whose CEO is Danny Farrar. "Once they come here, they fill out a welcome intake form. We can then take them into what we call the bunker. The whole purpose of that is to get off your couch and get in on ours. And then right over on that side they have the Maryland Department of Veterans Affairs," he says.
Sometimes, the difficulties of adjusting to civilian life has led some veterans to take their own lives. "Really, the only way to get it down is to help them to successfully transition. That's been shown antidotally here, and that's been shown by the VA. So we have to help them find their passion and their purpose," Farrar says.
In addition to Platoon 22, other sponsors of this veterans service center are Goodwill Industries of the Monocacy Valley, the Maryland Department of Veterans Affairs, Martinsburg Veterans Services, the Warrior Canine Connection, Thrive Home Health Services, Optum, the Catoctin Mount Chapter of CPSP, Frederick Community College, Mount Saint Mary's University, Hood College, United Way of Frederick County, Second Chances Garage and the National Association for Black Veterans, Inc., Western Maryland.
By Kevin McManus