GOP challenger Neil Parrott concedes.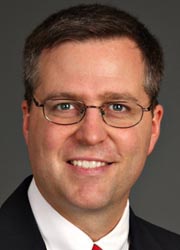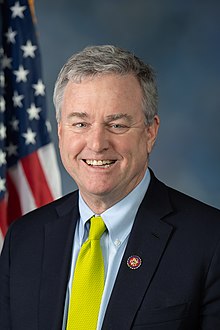 Parrott Trone
Frederick, Md (KM) It looks like the Sixth District Congressional Race is over. Republican challenger Neil Parrott has conceded defeat, citing the mail-in ballots that have yet to be counted, and the trends from the count of the mail-in ballots in the District favoring incumbent David Trone. . . He says he has contacted Incumbent Democratic Congressman Trone, and congratulated him on his win.
After Parrott's concession, Trone said in a statement "I am honored and grateful that the people of the 6th District have re-elected me to continue serving them. The victory is a reflection of the time we spent in the district, our commitment to constituent services, and our focus on bipartisan solution for critical issues like mental health and addiction. Because we've always been focused on bipartisanship, we are in a strong position to get things done, regardless of which party controls the House."
As of Friday evening following the canvassing of mail-in ballots in Frederick County, Trone had 48,014 votes or 51.97-percent. . Parrott had 44,281 votes, or 47.93-percent. The Maryland State Board of Elections says Trone's vote total, as of Friday evening, is 111,569 votes, or 50.78-percent. Parrott had 107,888 or 49.10-percent. Those figures from the State Board cover the entire 6th District.
The State Elections Board's count shows Trone carrying Frederick and Montgomery Counties, and Parrott taking Washington, Alleghany and Garrett Counties.
The election results are expected to be certified on Friday, November 18th.
In a statement, Parrott says the actions taken last year are "a big victory for the people of western and central Maryland, and the "extreme partisan gerrymandering" has been corrected. "And now like-minded communities have a real say in who they pick for the US Congress in District 6 and across the state," Parrott said.
Trone says he's ready to begin his third term in office. "My focus will always be serving with compassion, competency and civility. I look forward to continuing to find bipartisan solutions to improve the lives of the people in the 6th District," he says in a statement.
Trone was first elected to the House of Representatives in 2018.
y Kevin McManus