There were no injuries.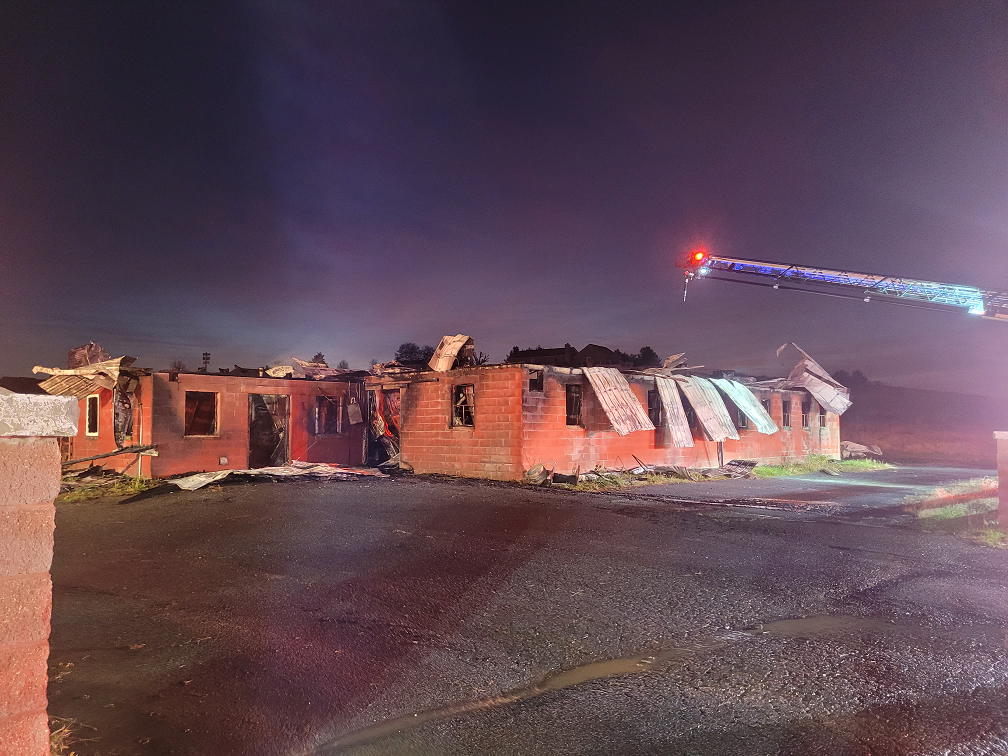 Barn Fire in Clear Spring, Nov. 15th, 2022  (Photo from Md. State Fire Marshal's Office)
Clear Spring, Md (KM) There were no injuries from a barn fire early Tuesday morning in Washington  County.
The Maryland State Fire Marshal's Office says at 3:46 AM, fire fighters responded to 14603 Fairview Road in Clear Spring for a vacant block  and wood truss roofed barn on ablaze. . . They spent 45-minutes bringing the flames under control. Damage is estimated at $50,000 to the structure. .
The cause and the origin of the fire is under investigation. Anyone who has information on this fire is asked to contact the State Fire Marshal's Office at 301-766-3888.
By Kevin McManus