It reminds residents to be safe as they head for their holiday destinations.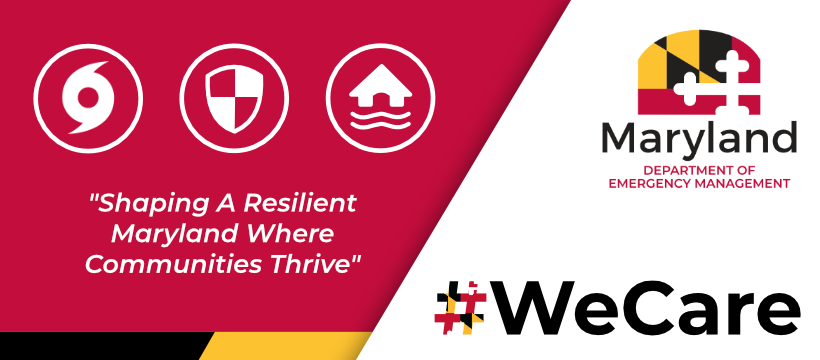 Reisterstown, Md (KM) November 14th through November 20th is Maryland Travel Safety Week. That designation comes from the Maryland Department of Emergency Management. Spokesman Ed McDonough says the purpose is to remind anyone who is planning to travel during the holiday period to know before they go. "Know the weather conditions. Know the road conditions. If you're on a scheduled form of transportation like an airline, or AMTRAK, or something like that, double check your schedules ahead of time. Make sure northing's changed, canceled, postponed," he says.
McDonough says it's important to be informed about traffic conditions up ahead, such as vehicle accidents which could close an interstate highway for several hours. He says many states have 511 web sites where motorists can keep track of the state's roadways.  . "Follow along with the traffic issues in the area. You can go state-by-state. And check with their 511 system on line and see if the roads that you're traveling on have accidents," he says.
There are also ways to keep up to date on the weather, especially along your travel route and at your destination. "You can always follow the National Weather Service. You can get localized forecasts around the county,": says McDonough. "Not only does it help with travel, quite frankly, but it also helps for packing the right kind of clothes."
And you need to stay up to date if you're traveling by airplane, or by train. "In terms of trains or airplanes, you can also check with your carrier," says McDonough. "If you're using BWI Marshall, or the Washington area airports, Reagan National or Dulles, they usually have on line schedules that you can check before you leave home."
McDonough adds that representatives from each of these airports are predicting a brisk travel season during the holidays. "The busiest travel day since before the pandemic was in October of this year, and they anticipate the Thanksgiving weekend rush this year should be on par not quite maybe what is was in 2019, but certainly bigger than anything they've had since the pandemic hit in early 2020," he says.
The Maryland Department of Emergency Management says it's also important tor travelers to report any suspicious activities to police. That includes incidents they witness in an airport, train station or along the side of a highway. In Maryland, anyone who encounters  speeders, aggressive drivers or possibly intoxicated motorists on the state's highways can  dial   #77 on their mobile phones, and they will be connected to the nearest State Police Barrack.
By Kevin McManus